EPC Contractor
construction, purchase, engineering
Ganjineh Pavan offers flexible solutions which help you to develop your business
Consultation
flexible solutions
we are with your company to respond every invitation to tender in the best way.
we've been certified
by Iran Fire Department
we are by your side through any unforeseen situations.
Introducing Ganjineh Pavan Company
Ganjineh Pavan company has the approval of The Fire Department of Tehran Province, based on years of experience, to provide consulting, engineering, procurement, training, installation, and maintenance services in the country's national projects based on fire alarm systems, fire extinguishing, and personal protective equipment. And F&G gas and fire monitoring system pays.
Considering the latest technology, the best, optimized solutions and brands will be provided at the least cost.

Your project will be designed, engineered and optimized by well experienced engineers in GP in the least time .at the least cost and with the highest competency.

We are able to supply the most updated equipment, directly from the manufacturers with regard to the key elements of time and price.
Utilizing a system demands training carried out by our company. we will train to make the most out of your system.
T&C makes a significant contribution to find out a well functioned system which needs to be realized by the customers.
One of the most crucial factors to make a company dominant is after sale services. You can count on our support for 5 years per project delivery.

Daily, weekly, monthly and annually testing is highly needed to experience and maintain a system safe. Carrying out a periodical test and supplanting damaged services are compulsory based on NFPA.

The function and life span of a system is in direct relation to the correct way of installation which should be taken into consideration. Your projects will be set up by our highly qualified and certified technicians and experts in regards to the related standards of your projects.
Why choose Ganjineh Pavan
We're continually working to change the way people think about and engage with our products.
Key Features of Ganjineh Pavan
PROJECTS OF GANJINEH PAVAN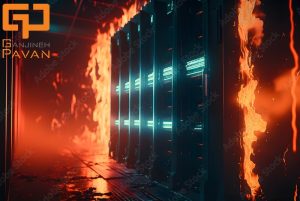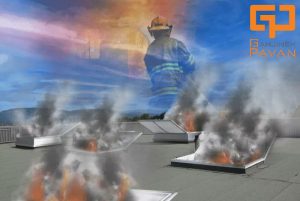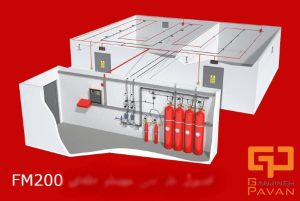 Presenting high quality products based on the latest technology at the least cost.
Currently GP is honored to provide the best and the most appropriate service for its customers
GP is ready to design, provide and install the best systems with high SIL
GP is honored to design and run systems with one year guarantee and 5 years after sale service.
Personal Protection Equipment
personal protection Is utilized to deal with external and hazardous factors.
introduces you the best, given its sufficient recognition and specialized information.
is ready to design, provide and install the best systems with high SIL
GP is honored to design and run systems with one year guarantee and 5 years after sale service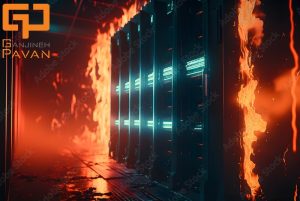 articles
Server rooms and data centers are a valuable resource for any company. Not only is hardware a valuable part of a company's infrastructure, but the