Posted on
4 December , 2022
in
SIL certification and its importance
ndustrial safety is important because it protects our lives, environment, and assets. Hence, to reduce risks in hazardous industrial applications such as gas and fire detection system equipment (F&G System), it is very important to obtain safety standards such as ATEX certification. SIL certification is another industrial safety standard that is very important in the fire alarm and extinguishing industry. For this reason, in this article from Ganjineh Pavan's blog, we will examine this standard.
What is SIL certification?
The Safety Integrity Level (SIL) is defined as the relative levels of risk reduction provided by a safety function or to determine the target level of risk reduction.
Simply put, SIL certification means measuring the performance required for a Safety Instrumented Function (SIF). A safety tool function is designed to first identify the need and then take action to improve the system to a safe state for each risk scenario. It is a specific set of actions and associated equipment that is required to identify a hazard and take action to upgrade the system to a safe state.
In general, it can be said that SIL is a measure of safety system performance in terms of probability of dangerous failure on demand (PFD).
How are SIL safety integrity levels defined?
SIL certification safety integrity levels are defined based on the IEC 61508 standard. IEC 61508 is a global standard published by the International Electrotechnical Commission. This standard includes methods on how to apply, design, deploy and maintain automatic protection systems called safety-related systems.
In functional safety standards based on IEC 61508, four levels have been defined for SIL certification, SIL 4 being the most reliable and SIL 1 being the least reliable. Functional safety is used when safety depends on the correct operation of a control system. The applicable SIL is determined based on a number of quantitative factors in combination with qualitative factors such as the development process and safety life cycle management.
Since the IEC 61508 standard is accepted worldwide, the SIL certification can be used internationally and proves the superiority of a component compared to competitors. The SIL certification of the equipment is also a guarantee of its greater reliability.
Level determination method for SIL certification
Different methods are used to assign a level for SIL certification. These are usually used in combination and may include:
Risk matrices
Risk charts
Layers of Protection Analysis (LOPA)
Among the methods presented above, LOPA is the most common method used by large industrial facilities.
SIL standard requirements
The IEC 61508 standard of the International Electrotechnical Commission defines the SIL standard levels using classification requirements in the following two general categories:
Hardware safety integrity
Systematic safety integrity
A device or system must meet the requirements of both categories to achieve a given SIL certification.
SIL requirements for hardware safety integrity are based on device contingency analysis. To achieve a given SIL, the device must meet targets for maximum dangerous failure probability and minimum safe failure deficit.
The concept of "dangerous failure" must be precisely defined for the desired system. Therefore, The actual targets required will vary based on the likelihood of demand, the complexity of the device(s), and the types of redundancy used.
The PFD (Probability of dangerous Failure on Demand) which indicates the probability of failure and the RRF (Risk Reduction Factor) for different SILs as defined in IEC EN 61508 are as follows:
What do different levels of safety integrity mean?
As we said, SIL is a measure of safety system performance in terms of the probability of failure on demand (PFD). This contract is chosen based on numbers: it is easier to express the probability of failure rather than proper performance (eg, 1 failure in 100,000 requests, versus 99,999 proper performances in 100,000 requests). There are four levels of safety integrity associated with SIL:
The higher the SIL level, the higher the associated safety level and the less likely a system will malfunction. In other words, the higher the SIL level, the lower the probability of dangerous failure on demand.
As the SIL level increases, installation and maintenance costs and system complexity typically increase. For process industries, in particular, SIL 4 systems are too complex and expensive to implement economically. Additionally, if a process is so risky that a SIL 4 system is needed to bring it to a safe state, then there is a fundamental process design problem that must be addressed by process change or other non-instrumental methods.
SIL certification levels apply to safety functions and safety systems (SIF and SIS). The equipment or system must be used in the manner intended to successfully achieve the desired level of risk reduction. Just buying the right SIL 2 or SIL 3 components does not guarantee a SIL 2 or SIL 3 system.
The importance of SIL certification in fire and gas detection equipment and systems
Fire and gas detection technology through flame detectors and gas detectors has improved greatly over the years. Detection rate, response time and spurious alarms have been improved through new techniques by adding direct information to the equipment. SIL certification based on IEC standards is also an important addition to F&G system's (gas and fire detection system).
Today, fire and gas detection and mitigation systems are key to maintaining the safety and overall performance of an industrial plant. FGS (gas and fire systems) are used to automate emergency response with a highly integrated safety and control solution to reduce further escalation. For this reason, SIL certified controls and devices must manage the safety device function in these systems.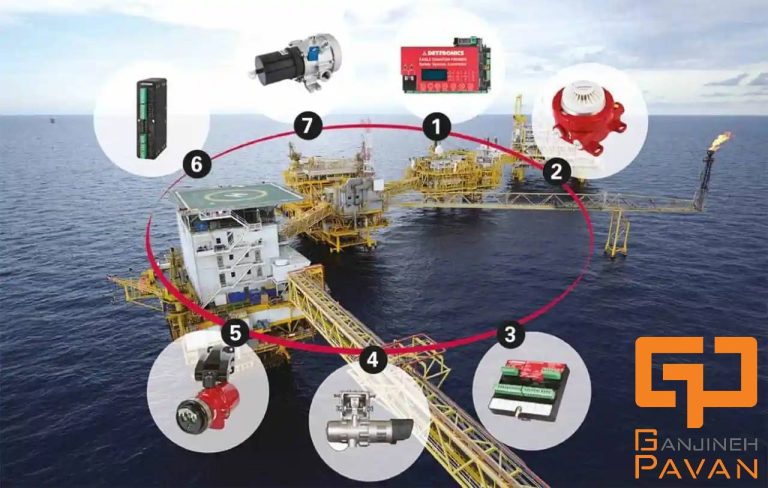 SIL advantage
Although SIL certification is not mandatory, it is an advanced standard for industrial safety. The existence of this standard helps to ensure and improve overall safety. To prevent or reduce the consequences that can lead to loss of life, injury to personnel, damage to equipment, and disruption of production.
Although the reliability of a fire safety product is very important in any type of environment, there are some applications that require additional proof of reliability. These are industries such as oil and gas and petrochemicals, refineries, mines, railways and power plants.
Many of these types of sites require all safety devices to be SIL certified. The SIL rating indicates an estimated failure rate of a product. Which subsequently enables programs like this to estimate the cost of downtime or lost revenue over a period of time.
Conclusion
SIL certification shows the relative levels of risk reduction, and a higher SIL level means higher safety and less risk.
SIL approval for fire alarm and firefighting equipment such as gas detector and flame detector in F&G system (gas and fire detection system) helps to increase safety and reduce possible risks.
Ganjineh Pavan Company is ready to provide consulting, supply and implementation of all types of fire alarm and firefighting systems. So, to get all kinds of specialized advice, contact Ganjineh Pavan specialists now.
References:
Related posts